Private Early Bird Vatican Museums, Sistine Chapel & St. Peter's Basilica Tour - Transfer included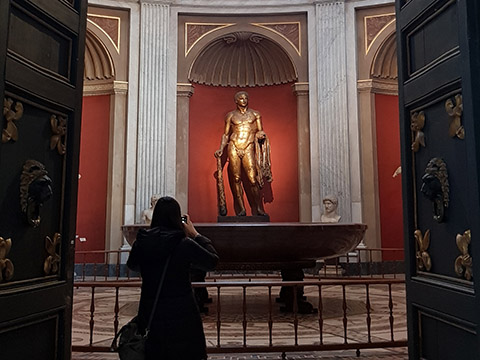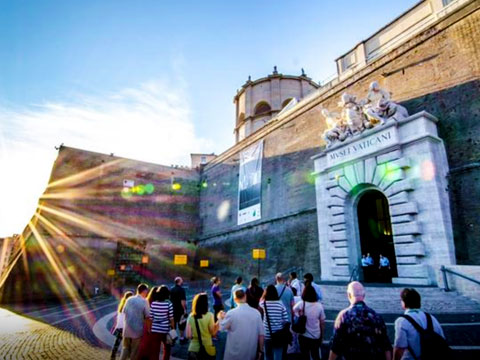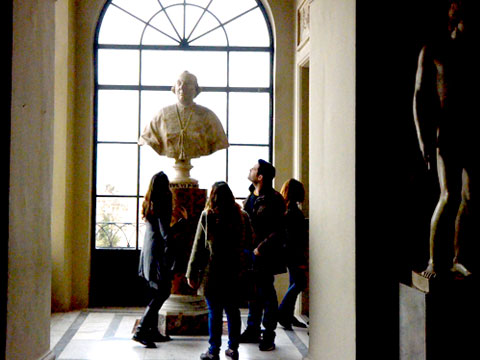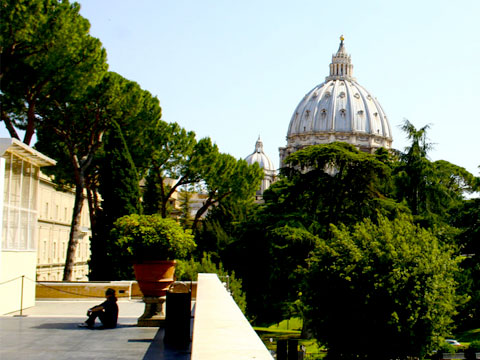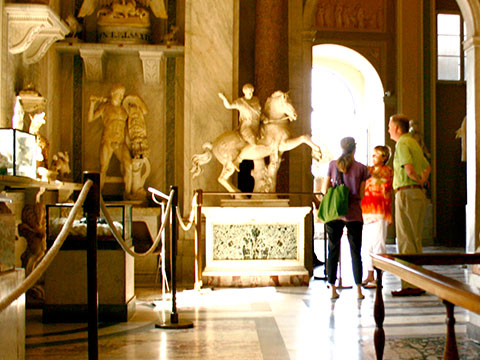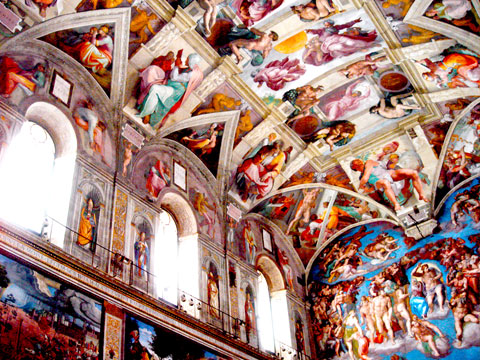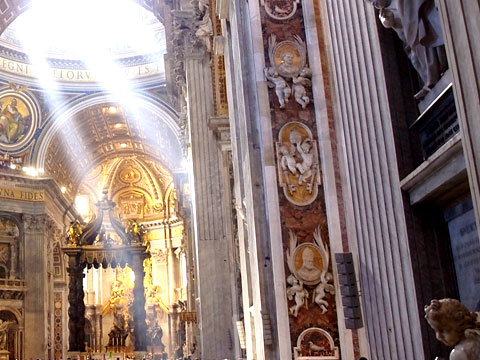 Duration: 4 Hours (approx.)
Location: Roma, Lazio
Enter the Vatican Museums and see the Sistine Chapel
before the general public!!

Those willing to get up early and arrive in time for early bird check-in will enjoy the Vatican without the usual crowds.
Meet your guide at your hotel (7:00AM highly recommended) and then travel together to the Vatican well ahead of opening time, so you can be among the first to enter the museums (8:00AM). Enjoy direct entrance to the much less crowded museum complex before it is open to the general public (9:00AM). Not only will you get a fascinating tour, but also enjoy an interactive experience with your passionate tour guide who will animate the history of the magnificent artwork and cater to your personal interests. Your personal story-teller will uncover the legends and mysteries behind the art and enlighten you to the genius of the Renaissance masters expressed through their world-renowned masterpieces.
Discover the benefits of being on a private tour - customize your tour to your needs. Decide with your guide whether you want to see the Sistine Chapel first, or enjoy the regular itinerary with the Sistine Chapel being last part of your journey through the museum.
During your visit, you will have a chance to see one of the world's finest collections of sculptures, carvings, frescoes, and paintings. Your guide will focus your attention on the most important masterpieces and on making this experience easy and unforgettable.
Take the opportunity to learn about Roman and Greek mythology by admiring ancient statues of Pagan gods like Diana Efesina, in the Gallery of Candelabra. As you continue through the Gallery of Tapestries you will enjoy the elegance and precision of the Flemish artists. Explore all of Italy at once in the fascinating Gallery of Maps.
Take a stroll through the cradle of the Renaissance entering the Raphael Rooms, admiring the works of one of the masters of the 16th Century.
As the Grand Finale, be stunned by Michelangelo's masterpieces inside the Sistine Chapel.

Exiting the Vatican Museums, enter beautiful St. Peter's Basilica, where the famous Baldachin by Bernini is located. End your tour in St. Peter's Square, home to the famous Egyptian obelisk that was witness to the martyrdom of St. Peter and was central to Bernini's design of the piazza. The view will fill you with wonder and awe and bring to completion the life-changing experience of visiting the Vatican and St. Peter's Basilica.

**Please note that if you choose the Early Bird Prime Add-On, your meeting time will be set at 7:20 at your accommodation or 7:40 if you choose to meet your guide directly at the Vatican meeting point.
Recommended tour Extensions:
Extra Hour | Catacombs | Secret Rooms | Early Bird Prime


Included:
Early Entrance (before the general public) | Blue Badge Qualified Guide | Admission Tickets | Meet&Greet your Guide at your Hotel/Accommodation | Private Tour | Transportation to the site (only available for centrally located accommodations)


Not Included:
Return Transportation (available upon request) | Private Driver throughout the tour (can be arranged upon request)