Test - Borghese Gallery and Gardens Private Tour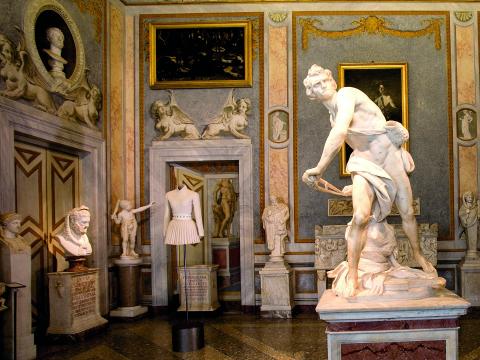 Duration : 3 Hours (approx.)
Location: Rome
The Gallery was put together by the Borghese Family, one of the wealthiest and most important families of Rome whose line accounted for several cardinals and Popes. The original works of art there date back to the collection of Cardinal Scipione Borghese which consists primarily of Renaissance and Baroque art. The Borghese Galleryis a real gem in the heart of Rome, a museum that houses a vast collection of paintings, sculptures and frescoes by masters such as Canova, Caravaggio and Bernini.

Meet your personal story-teller at the hotel and reach together the Borghese Gallery.
Start this journey by discovering incredible masterpieces by the greatest Italian artists and learn all about the Borghese Family, which had a major role in the Roman history. You will see Canova's famous sculpture of Paolina Borghese Bonaparte as Venus Victrix, which caused a stir when it became known that the sister of Napoleon Bonaparte posed nude for this work of art. Among the masterpieces in the gallery are the celebrated statues Apollo and Daphne and the Pluto's Abduction of Proserpina by Bernini, Raphael's Entombment of Christ, Caravaggio's Sick Bacchus, and Titian's Sacred and Profane Love (also known as Venus and the Bride).

The heavenly Borghese Park is located north of the Spanish Steps, where you will see the most breathtaking view of the city from the top of the hill. It is a popular location for Roman weddings and overlooks the Piazza del Popolo. The area was once a vineyard until Cardinal Scipione converted it into a park. Continue this tour discovering the Borghese Gardens, a stunning natural setting that houses beautiful fountains, monuments, gardens and flora.